index

schedules

shows

djs

events

projects

community

sponsors

volunteer

links

listen

contact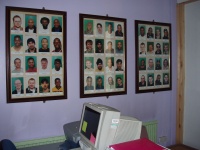 If you would like to become a volunteer, please download and complete the following form to sign up, and e-mail it to info.

Positions are available for djs, presenters, journalists, news readers, administration, publicity, and sales. The experience you will gain from working for Inspiration FM will increase your prospects of employment in BBC and commercial radio in general. Already several Inspiration FM volunteers have found jobs with major broadcasters.

Inspiration FM provides a helpful and friendly atmosphere to work in and we hope you will enjoy your time with us.

Click on the link to download the application form.